The 84th Annual ACO Discounted Parking 
Purchase your discounted parking for the The 84th Annual ACO on Saturday, September 30, 2023 in advance and save!  For the most convenient parking, we recommend our Millennium Park Garage located at 6 South Columbus Drive, between Monroe and Randolph.
The Harris Theatre is located directly above our Millennium Park Garage with easy elevator access to upper Randolph.
This discounted rate is valid for up to 12-hours.  Should you find yourself in Millennium Lakeside Garage, your barcode will look at both garages.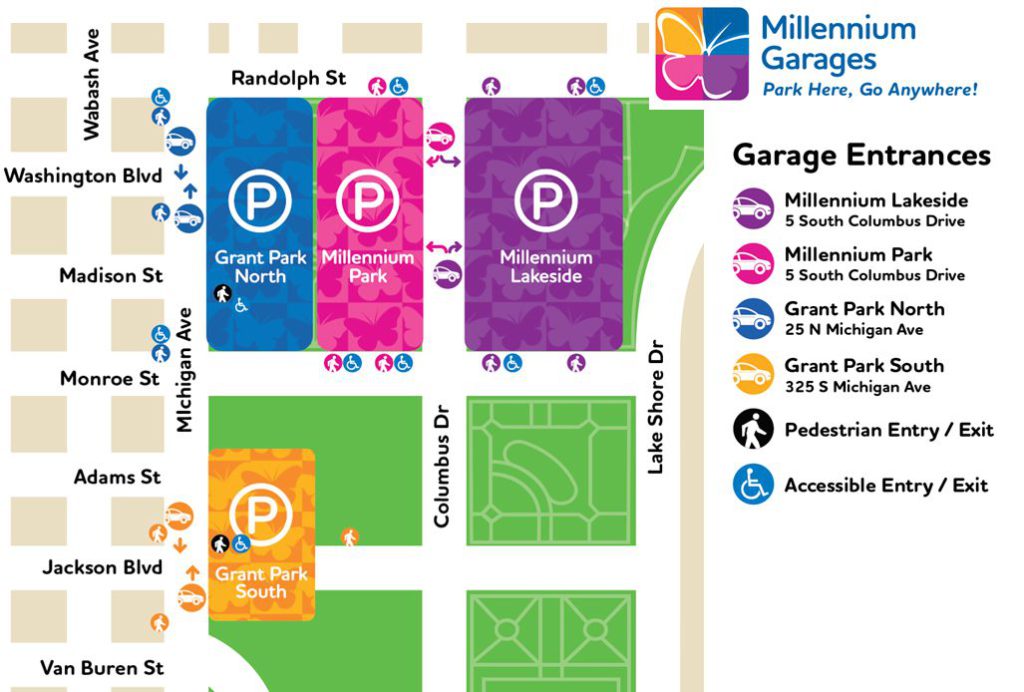 Extended Stay Parking
Coming in for the whole weekend! Receive 10% off  your Extended Stay Parking when you use promo code AOC2023 at check-out.  Our Extended Stay Parking offers In & Out Access throughout the duration of your stay.  Available at all four garages from 2 to 5 days.